KOTA TINGGI

Visit to Johor is incomplete without visiting Kota Tinggi. Kota Tinggi is a rapidly expanding town away from the hustle and bustle of Johor Bahru city you will find this charming town of Kota Tinggi. It is also the place where interesting places such as the multitude of fireflies, the beautiful waterfall, the farms and other various activities where family can do together.
Kota Tinggi is a great place as it is clean and is an ideal destination for an exciting holiday and interesting adventures.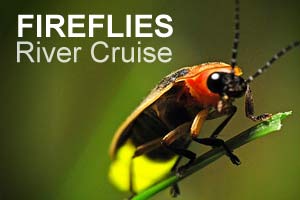 At the fireflies wonderland, you will find these fascinating insects in abundance on the Berembang trees that line the banks the Johor River. As it is a night excursion, the blinking lights of the fireflies is breathtaking.
Mayres Hotel Room and Firefly Excursion package is available. Please indicate your preference when making your room reservations.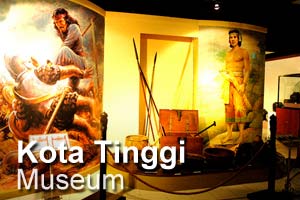 The Kota Tinggi Museum is about 5 minutes from Mayres Hotel. The Museum is 6,840 square meters in area. The museum displays a vast variety of rare exhibits from the 19th century to the present and has the most historical reference to the Johor Sultanate. In 2008, the museum record 50,000 visitors.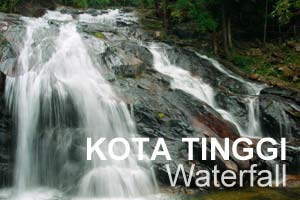 Another popular attraction in Kota Tinggi is the waterfall. The water cascades from a height of 36m down a steep precipice into a pool deep enough for swimming. The cool waters have beckoned many tourists and locals alike.
It is a good spot for the fresh mountain air.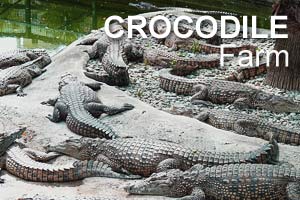 The Crocodile Farm was established in 1979, and is one of the oldest in the country. There are about 500 difference breed of the Crocodylus Prorosus species crocodiles in the farm through natural copolation.
Visit the farm and get to see more than 1,000 of the crocodiles and feed them.
Also get a glimpse of one of it which is 130 year old!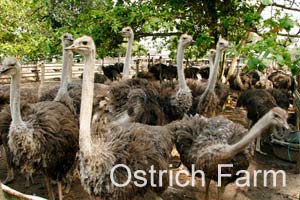 Opened since 2001, the Ostrich Wonderland has more than 100 ostriches. Learn about the habits, mating, mating seasons amongst other interesting information. The Wonderland also offer sales of items related to ostriches!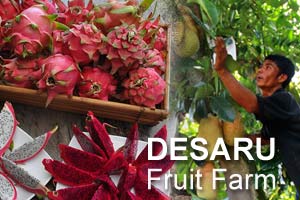 Desaru Fruit Farm has variety of tropical fruits such as star fruit, jackfruit, sour sop, honey orange, the king of fruits, that is, durians on its 160 acres farm.
Also in the

Desaru Fruit Farm

it Farm is a mini zoo, fish pond and many other exciting activities such as bullock cart ride to explore the huge arm.
The farm received the National Award from the Malaysia Ministry of Agriculture for the Special Malaysia Agriculture, Horticulture and Agro-Tourism (MAHA) in the Agro-tourism category in 2006.
Visit the farm for an agro educational tour. Sample the fresh fruits and bring home the fresh fruits to savour!